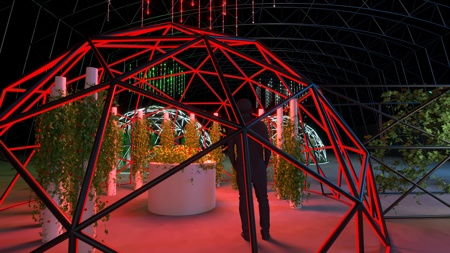 ---
SAMSUNG: Project Plant
Exposure
---
Agency: Exposure
Client: Samsung UK

Samsung wanted to increase its share of voice among a Gen Z audience and amplify its CSR mission to encourage people to think differently. Bringing sustainability and technology together - and showing how the two can work together as a force for good, rather than against each other, brought Samsung's objective to life. The experience showcased the benefits of small space growing and urban farming, plus the role that technology can play, making the process easy and seamless. It showed how city dwellers can contribute to the sustainable agenda and also encouraged visitors to think differently about taking a more eco-friendly approach to food.
The three-day event was a sell-out with 92% of attendees saying they learnt something new about urban farming, while 86% of Gen-Z attendees said they understood Samsung's commitment to issues that are important to them and 86% said they viewed Samsung as an exciting/cool brand.
Anna McKechnie, Brand Partnerships & Content Lead Project Plant was a step-change for us. It marked a different way of doing things and the good news is that it worked. A truly integrated campaign which – to name a few highlights – sold out within days and was up in lights on Piccadilly screens. At the event, I personally had media and influencers telling me how incredible the event was, and that (most importantly) they'd learnt something as a result. For us that was the main thing – how to speak to Gen Z on their own terms and add real value.