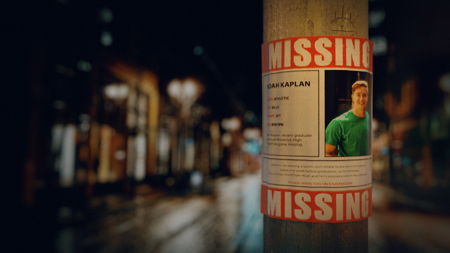 ---
Panic, The Experience
Swamp Motel
---
Client: Amazon Prime Video UK

With the pandemic putting a stop to live red carpet events and press launches, Prime Video UK needed to find another way to create a launch moment around brand new TV series, Panic. The goal was driving positive brand engagement on social media from key industry opinion leaders, and word of mouth amongst our target millennial consumer. Our audience-first approach was to tap into the trend for virtual-live ticketed experiences that used video conferencing platforms as their stage.
Panic, The Experience, was a completely bespoke, virtual-live experience where the audience were key to the action. Panic, The Experience is a 60-75 minute immersive 'prequel' that gave audiences a starring role, introducing them to the key themes, locations and characters to the series. joined remotely in groups of up to 6 people, audiences are enrolled as volunteers to solve a missing person's case by hacking websites, cracking codes and decoding clues, whilst interacting with different characters from the world of Panic.
Over 60 press members attended, and the first wave of consumer tickets sold out in just 36 minutes. Over 1,872 people took part in the live at-home experience from the UK and USA, generating over 13 days' worth of gameplay. Panic, The Experience became the hot ticket in the week lead-up to the global series release date.