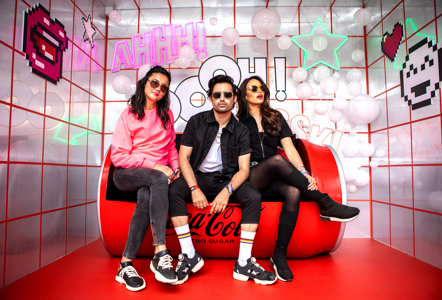 ---
N2O
---
N2O has been delivering creative brand experiences for 22 years. Privately-owned and independent, we offer clients a bespoke solution for all of their brand experience requirements. Overcoming the most difficult circumstances for the industry, the team displayed innovation and creativity to deliver new services and campaigns that maximised brand experience regardless of restrictions:
• Christmas 2020, a tough time for everyone. Panto was cancelled and door-to-door carol singing off limits; Christmas would see local performers out of work and thousands of eager audiences deprived of their festive fix. In spite of Government guidelines changing by region daily, we landed Christmas Cheer, UK-wide for Tesco, their customers and a strong social cause.
• Lockdown was a time when beauty lovers couldn't attend industry events, or explore products in store. How could we inspire them at-home? Our solution: an online-only event for Superdrug, which sold out in 8 days, reached 258,000 people across 146 locations and gained 10,000 likes.
• Summer 2021 saw the return of festivals and N2O delivered some superb activations, including the Coke Zero Ahhhcade, where we brought to life Coca-Cola Zero Sugar through a unique and interactive gaming experience, adding the oohs and ahhhs of Coke Zero to a music festival for Gen Z gamers.
After the very real challenges of 2020, a hefty dose of collaboration, innovation and action saw N2O overcome the effects of the pandemic and deliver some of its best work in 2021. Perhaps our biggest ever achievement, made possible by the 120-odd stars that work here.