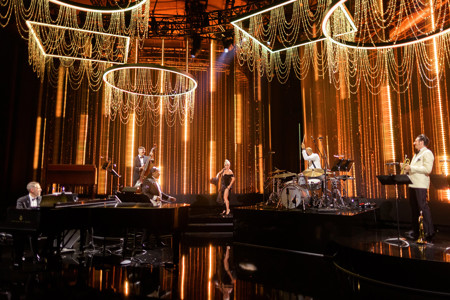 ---
Lady Gaga celebrates Love For Sale by Westfield
Amplify
---
Client: Westfield

As part of our collaboration, we wanted to celebrate Lady Gaga's jazz inspired 'Love For Sale' album. In the midst of the pandemic, we set out to execute a unique global campaign that created a world around Lady Gaga and invited audiences to immerse themselves in her world.
In muted and insular times this was a truly global spectacle that brought fans together from all over the world. Whilst the bespoke, designed-for-broadcast performance was shot in LA, the campaign lived globally through the broadcast and 21 intimate events spanning 10 different countries encapsulating an audience of Lady Gaga's 51m fans.
Fan Zone events and experiences at Westfield sites in Amsterdam, Barcelona London, L.A. New Jersey, Oberhausen and Paris, amongst others, brought together a uniquely global brand activation that occurred simultaneously both online and in real life.
We leveraged digital and traditional media channels at all our Westfield sites across the world to drive awareness and sign ups to both the Fan Zones and the online broadcast. A global press campaign drove further conversation around the show both pre and post broadcast
By taking this simultaneously local and global approach over 2.6 million fans globally were able to experience and enjoy Lady Gaga's mesmerising 70-minute performance, brought to you by Westfield.