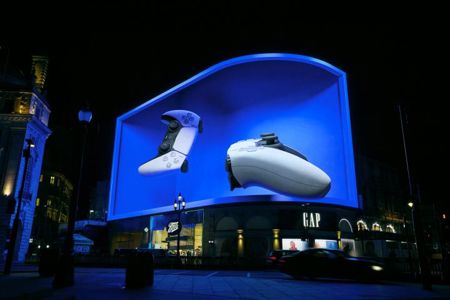 ---
Global PlayStation® 5 launch
Client: Sony Interactive Entertainment
---
Agency: Amplify

PlayStation® turns the world blue for their biggest console launch yet…
25 regions. 5 continents. 1 global launch.
Typically, a launch moment for a console is a celebration centred around the players - from those queuing for days in advance to IRL moments the entire community can experience. With the pandemic to contend with Sony Interactive Entertainment (SIE), the maker of PlayStation®, needed to reimagine how to excite their fans rather than simply port an IRL experience online.
SIE surprised consumers by creating a launch everyone could experience despite being seen by few in real life. Working with Amplify, SIE built a global campaign using a 'built-for-camera approach' that transformed a moment in time into a global content engine.
Together, SIE and Amplify harnessed the anticipation and spotlighted the cultural moment of PlayStation® 5's launch in a way that magnified the campaign through a shared experience that brought the global gaming community together. Bringing the 'Play Has No Limits' global launch campaign to life, we created a coloured thread that lit the world blue, one region at a time. On the eve of PS5TM's launch we transformed iconic locations into mesmerising immersive and anamorphic cinematic shows designed to break through the screen.
Delivering the first globally co-ordinated social campaign in PlayStation® history the experiences were filmed as they went live. Films were edited and posted on social channels within 8 hours of activation celebrating the arrival of the console and receiving over 24 million global views.