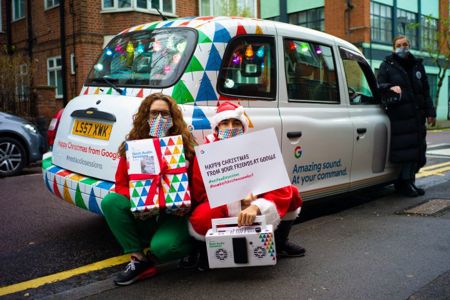 ---
Elevate Staffing
---
Elevate Staffing saw our core business providing brand ambassadors and event staff for live experiences cancelled. For a global people powered business whose 37,500 talented individuals are our foundation, what we did next would not only shape our employees but the people who power the events industry from pop-up to festival, tech demo to conference and everything in-between.
In early 2020 we invested in key senior hires to re-imagine our Leadership team. In support of our EMEA expansion, familiar work with Facebook was added to with new innovative projects for Uber and ARM blending live and digital events seamlessly. We secured a vital second year scope with a foundational client across the UK, mobilising 500 staff daily across 45 live sites through autumn/winter and into 2021.
Life in and out of lockdowns across all our offices bonded our people and purpose. We upskilled and re-trained, re-tooled and reframed, all around our people and goals. We mobilised talent with new skill sets built on what we already do so well (live experiences) in support of the health and safety of our vaccination and testing sites across states, nations and continents.
During the 2020 festive break we landed a new Google Nest activation to follow up celebrated summer COVID-19 safe work for Jagermeister's Ice Cold Convoy helping UK on-trade as part of the #savethenight initiative.
This built our springboard into 2021 with talent upskilled, enabling a safer community as a key capability for all live experience work going forward.