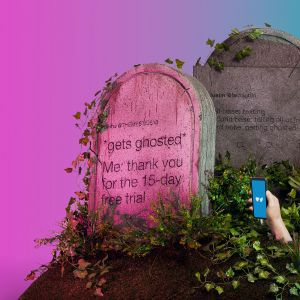 ---
Dating Twitter Advice Bureau
Client: Twitter UK
---
Agency: Flying Object

Every Valentine's Day the media love-bomb us with starry-eyed stories of romance.
But the funniest dating conversations don't happen on February 14th. They happen every day on Twitter.
So as people's expectations of Valentine's Day hit their usual heights, we gave them the perfect antidote: the Dating Twitter Advice Bureau, an immersive pop-up Pick 'n' Mix of dating tips and installations, celebrating Twitter-users' funniest Tweets about love and dating.
Set in the romantic dating hot-spot of Covent Garden during the week of Valentines, the campaign was fully integrated with an OOH blitz, print, a video and a @TwitterUK takeover.
A diverse team of researchers curated the funniest, most relatable Tweets that best reflected the real-life experiences of Twitter users across sexuality, relationship status, ethnicity and background. That done, we got permission from our Tweeters to magnify their stories.
This response triggered a wave of earned reach through online buzz and press coverage as thousands more people reacted to depictions of dating that resembled their own experiences rather than the candy-coated commercialism of a typical February love-fest.
7,000 people visited the Bureau over four days. We got a total reach of 1.1 billion from 80 separate pieces of press coverage. And Twitter recorded a major lift across key brand measures like "Twitter is bold" and "Twitter is a place where people share honest observations about everyday life."
Proof that if you want to win hearts and minds, all you need is love.