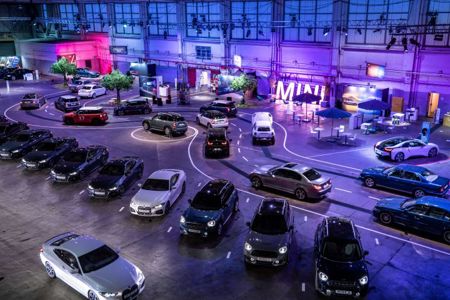 ---
BMW Group UK Showcase
Client: BMW GROUP
---
Agency: TRO Group

In October 2020, between national lockdowns, BMW Group had just one event with which to launch a whole year's worth of BMW and MINI products. In designing a completely new live event format, select invited media and influencers enjoyed test drives and track laps as well as unique content creation opportunities. Social distancing was baked into every design step, feeling natural and enabling guests to explore the entire set up freely and safely.
Careful planning and meticulous execution led to a landmark 5 day event un-attempted by any competitor which was both impactful and safe and still had wow factor at its heart. Ever changing COVID restrictions meant reimagining catering and networking solutions, engaging product displays, information sharing, guest journey plans and even number of buildings/ structures required – several times!

The results spoke for themselves, with over 95% of guests stating they felt safe and enjoyed the event very much, 294 articles written and PR value generated which far exceeded expectation.