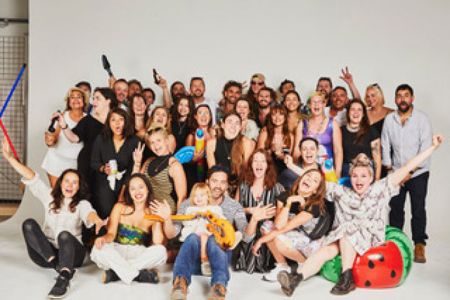 ---
Bearded Kitten
---
After someone spilt coffee over the keyboard at Earth HQ last March, the world went bananas.
Everyone's initial joy at being able to binge-watch Tiger King whilst "working" from home quickly soured.
AND events were CANCELLED?!
Quicker than you can say 'covidiot', a plan was formed. What do we do best? Create, design, build. Who can we help? Permanent fit-outs, and virtual events looking for pizzazz. Let's get to work.
Our initial KPI's revolved around how many TikTok dances each Kitten could learn. Then we realised that was stupid.
Instead, our KPI became survival: getting the maximum amount of us through this unscathed.
Government guidelines allowed for the construction industry to continue working, so we were able to keep 90% of our full-time staff. Read that line back: 90% OF OUR STAFF KEPT WORKING.
Bar Bolivar: a permanent redesign and fit-out of a 1950's Cuban bar, hatched up, designed and fitted out by us. Aesthetic? On point. Cocktails? To die for. Success? Undoubtedly.
Cadbury's Online Secret Santa. Not your average hop-on-and-mute virtual event. Our third and biggest year yet. 25,000 chocolate bars sent out over 13 live days by 30 of our sprightliest actors. Christmas = saved.
Bearded Kitten design F-U-N.
A creative experience agency with 28 full-time employees.