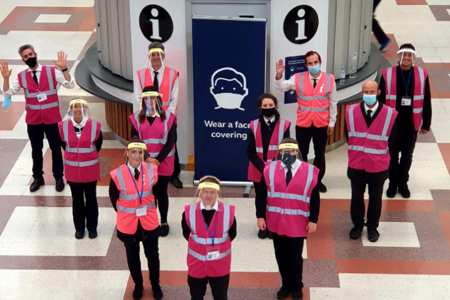 ---
Zest Promotional Staffing
---
Zest provides promotional staff for a wide variety of campaigns, nationwide, delivering in all industry sectors, transport, health and fitness, FMCG and technology. We support brands directly as well as having forged great partnerships with strategic marketing intermediaries, on a white label basis. A team of full/part-time head office staff based on the South Coast, supported by our wider family of 4,000 talented promo staffers. Zest has developed a longstanding and loyal tribe of professional staffers and we are proud of our reputation for fairness, integrity and placing the well-being of our staff at the heart of our business.
With over 10 years of experience and despite extremely tough operating conditions, Zest rose to the challenge, enabling our revenue to increase by over 60% in 2020. Zest's ethos is simple - Execution is Everything. Providing well trained, energetic, motivated, professional staff, that arrive on time, every time. Our Company Strategy has increasingly been to raise public awareness around environmental and well-being initiatives, whilst continuing to serve our existing, loyal client base.
As the year progressed, we directed our endeavours to where we could assist in the national effort, to keep vital services such as transportation operating safely. This resulted in Zest supporting Network Rail (Southern Region), welcoming staff and keeping stations open and accessible especially for key workers. Covid presented huge challenges - providing PPE, adopting new social distancing etiquette, encouraging the general public in a non-confrontational manner, whilst maintaining a sense of professionalism and kindness throughout.