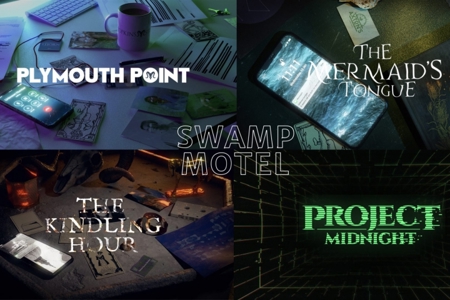 ---
Swamp Motel
---
With almost all active briefs and projects being cancelled at the start of the pandemic, the Swamp Motel team pivoted, innovated and subsequently grew.
Expanded from a core team of 4 in March 2020 to a full time team of 11 in Feb 2021, annual turnover has increased by 25% year on year, despite 95% of active and prospective projects being cancelled due to Covid-19. The new strategy was to diversify the agency's output beyond purely live brand experiences, to creating virtual, live and hybrid experiences for brands, and also creating original entertainment experiences to take directly to consumers.
The resultant team growth of 2020 has been driven by a mixture of direct to consumer ticket sales from online immersive productions Plymouth Point and The Mermaid's Tongue, as well as digital client briefs, such as Project Midnight, a virtual escape room made for Verizon Media. Subsequent brand work, and a very healthy new business pipeline for 2021, has been secured due in no small part to the success and appeal of Swamp Motel's independent productions.