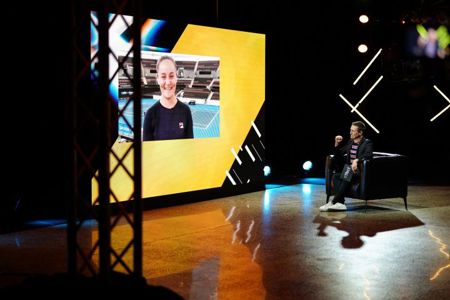 ---
INVNT
---
At INVNT our vision is to be the best live brand storytelling agency in the world. Over the eligibility period we stayed true to our vision, upskilling for a COVID-19 world at a rapid pace, transitioning to creative-led hybrid and virtual experiences, expanding our offering with the launch of [INVNT GROUP], and lending our expertise to pro bono causes - in 2020 we pledged our support for social impact leader, Ms. Opal Lee and her mission to make Juneteenth a nationwide U.S. holiday.
Our 100 employees work across INVNT's eight offices – New York, London, Sydney, Detroit, San Francisco, Washington D.C., Stockholm and Singapore – and they collectively designed and produced 107 physical and virtual experiences for 43 clients in 2020 alone.
These included multi-award-winning hybrid events such as Samsung Galaxy Unpacked 1H 2020, Effect 2020 – a three-part series from SAP ANZ which fused education and entertainment to incorporate the best of live into a virtual experience, Walmart's interactive, gamified annual U.S. Holiday Meeting, a hybrid TEDxSydney experience, the GMC Hummer EV launch, which looked beyond the studio to the epic vistas of Gateway, Colorado, and most recently, the General Motors opening keynote address at CES 2021.