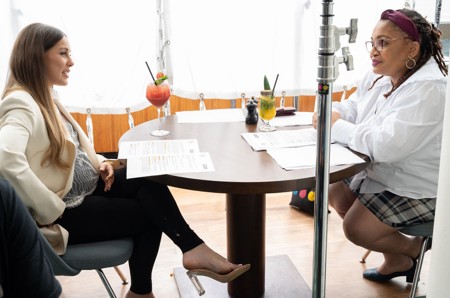 ---
Have Your NOments
Coldr
---
Client: National FASD

National FASD, a UK based charity focused on supporting those impacted by Foetal Alcohol Spectrum Disorder (FASD) recruited Coldr to develop an engaging campaign to educate young adults (20-25) on the risks of drinking alcohol before starting a family for International FASD Day (9 September 2021).
"Have Your NOments" is a talent-led video and social campaign featuring pregnant (at the time of shooting) reality TV star, entrepreneur and personality, Louise Thompson. A nod to the times people choose to go alcohol-free, Have Your Noments delivered a positive and approachable expert commentary for National FASD to share information with young adults on the risks associated with alcohol and pregnancy.
Sandy Butcher, Chief Executive at National FASD "We chose Coldr because they are a fresh and vibrant agency that embraces diversity. The Have your NOments campaign was a bold attempt to reach young people and inform them about the risks associated with alcohol in pregnancy. Seeing this campaign come to life with the help of influencers has been exciting and we hope it will continue to inform and empower young people in their decision making."