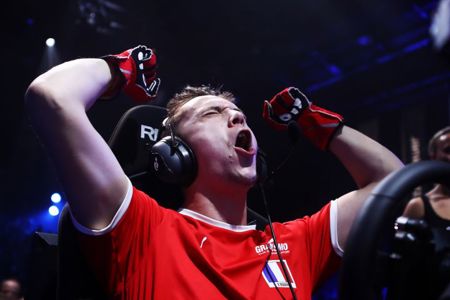 ---
FIA Gran Turismo Championships, World Tour
Client: Polyphony Digital
---
Agency: Amplify

The World's Largest and Most Anticipated Esports Racing Tournament:
49 drivers from 19 countries competing, 1200 guests attending and a further 4.7 million fans joining digitally…
Amplify were tasked to build on Gran Turismo's founding principle as a game that "addresses the primal instincts of car-loving people" creating a unique live property in automotive culture that mirrors the anticipation, competition, showmanship and production of live motorsports to excite and attract a new generation of fans and players to SIM racing.
Transforming Sydney's iconic Luna Park heightened the drama of the competition, bringing fans closer to the action and drawing parallels between real and virtual racing setting a "new standard" for the live esports experience in the pacific region.
49 drivers from 19 countries battled for a podium finish and world title with the event broadcast live in seven languages and viewed by 4.7 million fans globally.
96 pieces of press coverage resulted in 55 million OTS and event highlights alone racked up over 3 millions views, producing Gran Turismo's most viewed content ever across YouTube and Facebook. Evidence of the mainstream potential of the series was signalled by Forbes' emotive coverage of the nail-biting finale, with one convert proclaiming the event "more entertaining to watch than 95% of last year's F1 season".