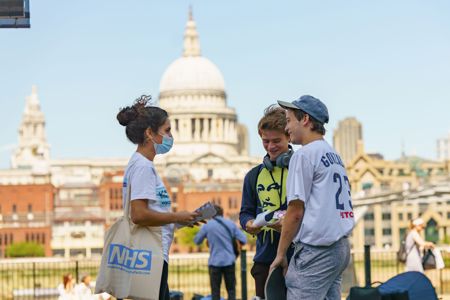 ---
Elevate
---
Elevate is a global staffing partner for brand experiences. With offices across Europe and the U.S. we create and deliver multi-market experiences in partnership with brands and we work with market-leading organisations around the world.
Our field teams are dedicated, diverse and our clients agree they are best-in-class. We are highly selective about our hires and recruit ambassadors with a range of skills and talents. We are the only event staffing agency that asks all applicants to submit a video interview for entry into our database.
In the past 12 months we have grown the business into new territories and made senior hires. We have also undertaken the most challenging briefs in our history – projects that have helped make a difference in keeping people healthy and safe from Covid infection in multiple markets.
The hard work of the team is supported by our proprietary tech that delivers amazing insights to make a difference to our client's business. We are investing in the necessary transformation of the processes, operations and technologies around reporting on event activations to help brands optimise their specific activation goals. We have developed reporting tools that deliver real-time data and visibility to help marketers explain to the C-suite the impact and ROI of their live events.
We are a profitable, people-first business that is obsessively focused on the power of live events and human interaction to build brand fame and sales.