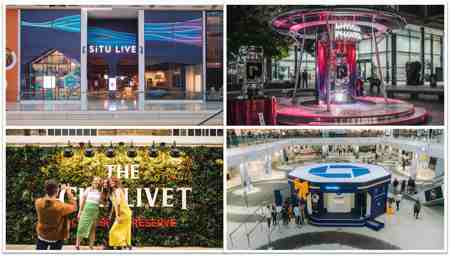 ---
Bearded Kitten
---
Bearded Kitten is an award winning, full service experiential agency that works with global brands to deliver highly innovative and creative events, experiences and activations. This year has certainly been the most challenging but our most successful; Innovation and creativity have landed new accounts including Pernod Ricard UK, Situ Live, Google Deepmind, Fever/Netflix, Red Bull, Paco Rabanne, Mediacom, Chase Bank and others. And we've grown, launching two new departments: Bearded Kitten Immersive and Bearded Kitten Interiors.
What's our secret? We're strategically smart.
We are one of the only agencies with a genuine in-house cutting edge fabrication facility, as well as digital production studios. We can deliver campaigns lock, stock and barrel in an agile, flexible and cost effective manner - that's where we've exceeded all expectations and delivered. We consider our environmental impact at every stage of our event process. As a core member of Isla we're driving down our carbon footprint. We've also nurtured our staff welfare programs with a biweekly programme of training, professional development and socials and a permanent 24/7 mindfulness and counselling programme. Together with our determined diversity drive, we have ensured the cream rose to the top!