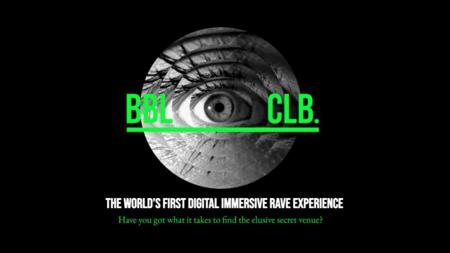 ---
BBL CLB
Hyperactive London Ltd
---
Agency: Hyperactive
Client: Hyperactive

Creatively, BBL CLB was the most indulgent experience we have produced, a true expression of our capabilities combining innovation and audience insight in creating something genuinely unique.
BBL CLB cements our agency ethos of activating at the beating heart of culture, while producing 16 shows in-house sharpened our credentials in terms of digital and hybrid experiences. The future of the BBL CLB is exciting as we are in conversations with established live stream platform partners to take the format to the global stage.
Additionally we have several brand partners keen to collaborate on large scale, global BBL CLB shows. There are two further concepts in development which combine the unique combination of interactive entertainment and live music performance, exploring different audiences with bespoke narratives. No one wants another lockdown, but should it happen, BBL CLB is poised ready to reactivate for the ravers.